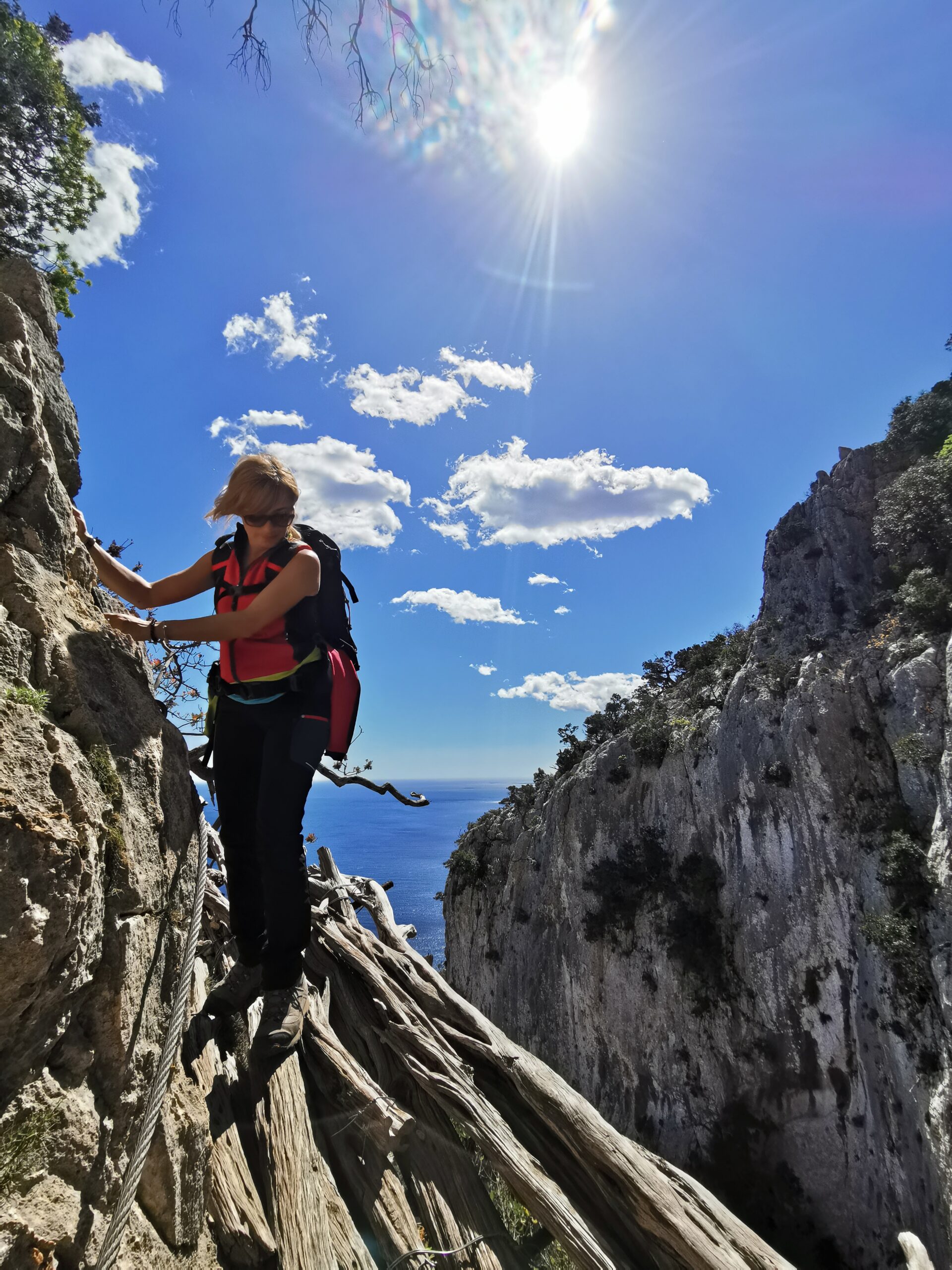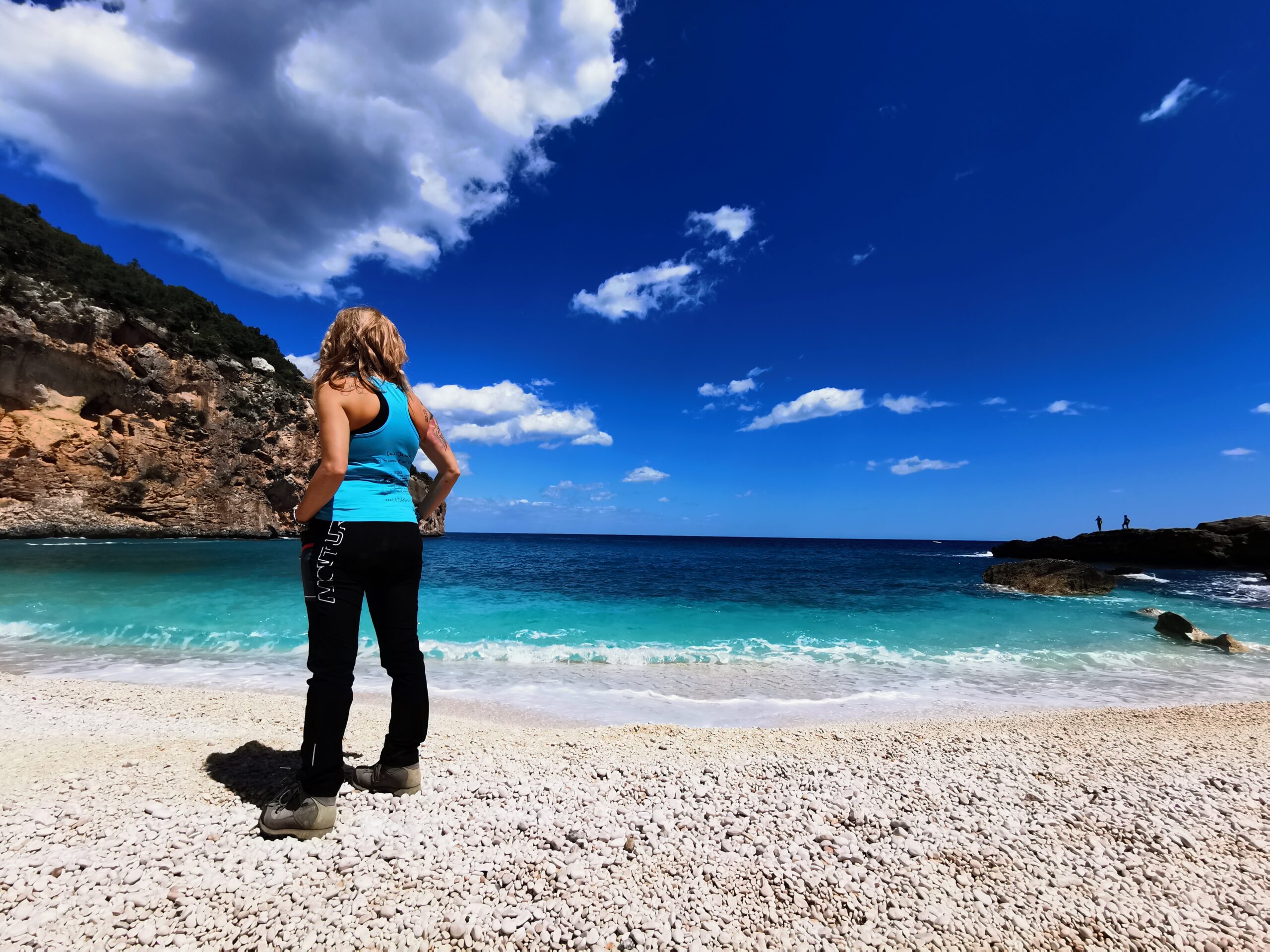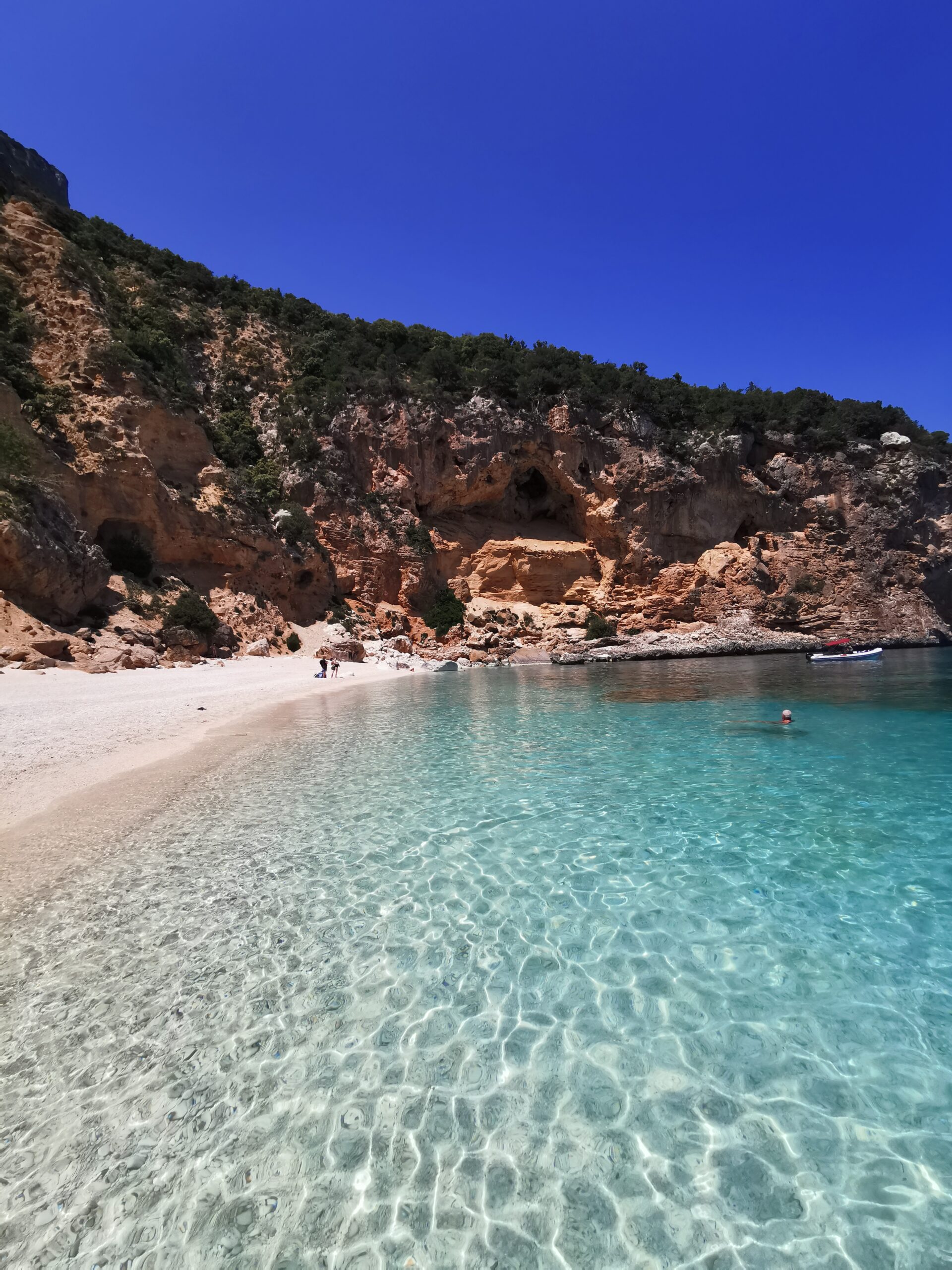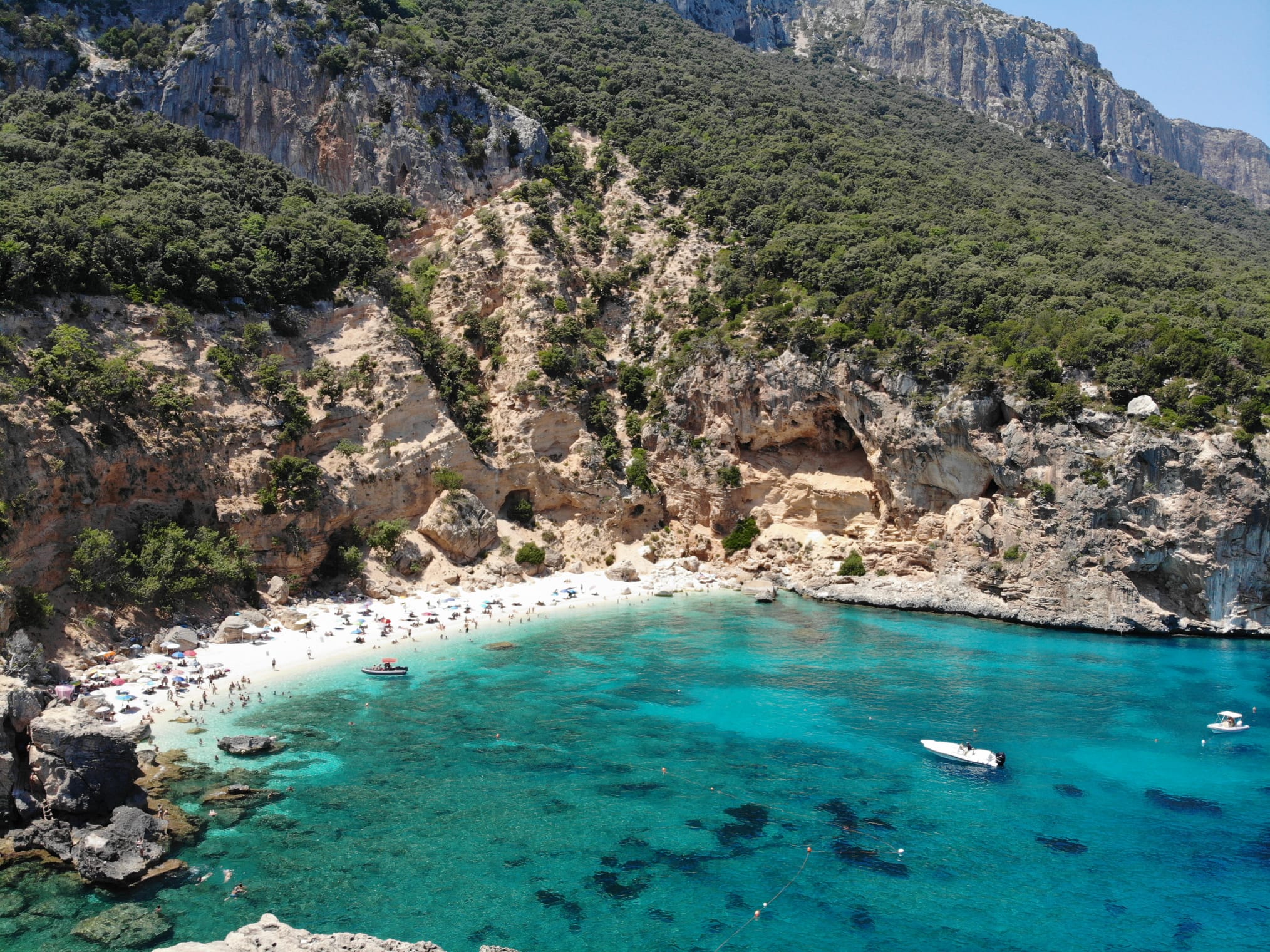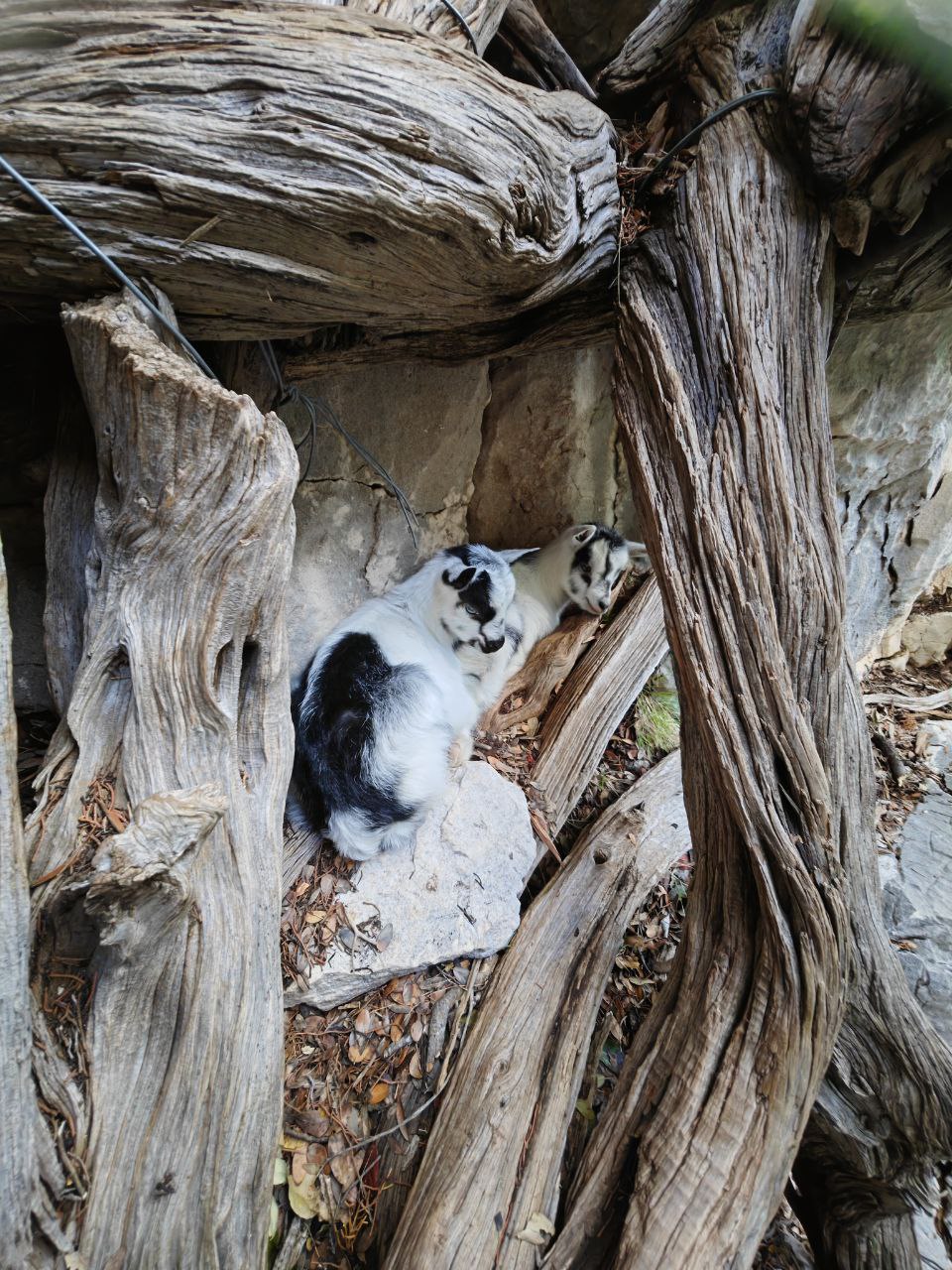 Trekking Cala Biriala
---
Trekking in Cala Biriala. Let yourself be conquered by the emerald shades of this beach.
The Trekking in Cala Biriala, known to most as Biriola, change made by Ponza fishermen who in the past have made the Gulf of Orosei, their home. This is a moderately demanding hiking trail.
It starts from the heights of the territory of Baunei to continue on ancient paths used by shepherds "mountaineers" and "charcoal" who for a long time have populated these cliffs. As Environmental Guide, but also as Skipper this is one of the most precious places for me. It is not only the beauty of this small beach, nestled under the cliff to make it special.
This is a path that winds through the vegetation that has slowly imposed itself after the destruction at the hands of charcoal burners since 1850. An impervious and wild place for the shepherds who skilfully built impeccable juniper staircases, called "scala é fustes". Such constructions were indispensable to overcome the jumps along the cliffs, in order to recover the lost cattle. This and much more, make Cala Biriala original and unique.
When you pass the most difficult passages, you get to the woods, the hardships are paid off. The music of the waves crashing into its rocks, resonates in this natural amphitheater. The emerald color of the waters of Billaricoro begin to glimpse from the vegetation, only at that moment you understand that the labors of the day will be repaid by an indelible memory.
Technical notes:
Distance 7 Km
Elevation Gain 800 Mt
Approximate walking time: about 4 hours
Approximate excursion duration 10 hours